The Shooting Range is an exciting addition to our portfolio.
Thank you for visiting our website and preparing for your upcoming visit to our range. We take pride in providing a specialized facility designed for firearms practice. During your visit, we will review all the range safety rules. While some rules may be familiar to you, we also have specific rules unique to our range. After the safety briefing, one of our qualified Range Conducting Officers (RCOs) will be available to address any final questions before you proceed to the firing line.
Our shooting range remains busy throughout the year, offering a pleasant atmosphere and a fulfilling experience. To ensure your satisfaction, we kindly request that you contact us in advance to make a booking and avoid any potential disappointment.
Our utmost priority is to make your experience FUN, SAFE, and overall POSITIVE.
To book a whole day group session, please call /or send a message Via WhatsApp — 00356 99346208.
For checking the range availability on a specific day, contact the responsible RCO whose details are provided on the daily range schedule.
We have designed the shooting range layout to maximize convenience and safety.
Shooting Range Layout: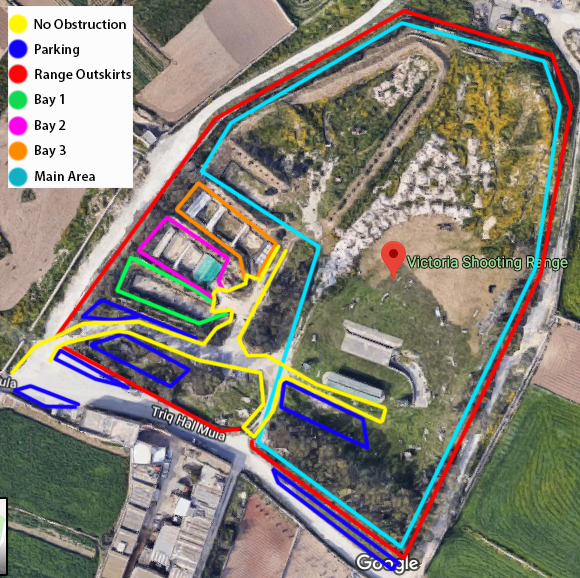 Victoria Shooting Range opening schedules: (For Range Officers and Licensed Shooters Only)