The Shooting Range is another addition to our portfolio.
Thank you for taking time to visit our website in preparation for your visit to our range. We offer a specialized facility designed for firearms practice. We will review all the range safety rules. Some rules you may already be familiar with , but there are some rules, specific to our range. Upon completion, one of our qualified Range Safety Officers (RCO), will assist you with any final questions before you go to the firing line.
Our shooting range is busy all year round and offers a pleasant atmosphere and satisfaction. Therefore, we ask you to contact us in advance before showing up at the range in order not to be disappointed.
We really want your experience to be FUN, SAFE and overall POSITIVE.
To Book a whole day group please call — Matthew : 79308573
To check availability of the range on a certain day call the responsible RCO which is mentioned on every day range schedule.
Shooting Range Layout: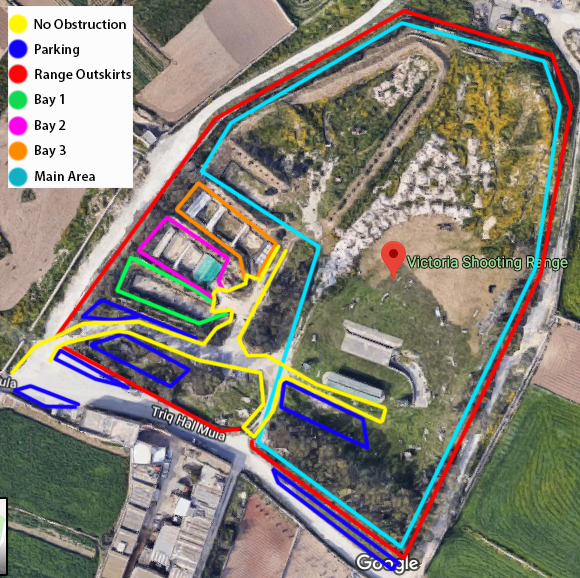 Victoria Shooting Range opening schedules: